Request a refund from GoDaddy
We're sorry to hear you're looking for a refund! You can request a refund for GoDaddy purchases by contacting customer support.
Note: To get a refund, you must cancel the product, service or domain you want refunded.
To chat with our support team, visit our Contact Us page and click Chat Now.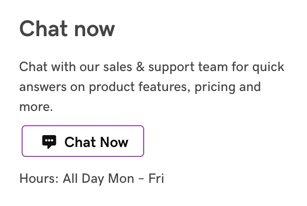 If live chat isn't available, on the same page look under Call us for support phone numbers.
More info
---